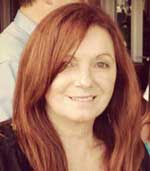 YOU'RE ALMOST THERE – ACTIVATE YOUR SUBSCRIPTION!
Shortly you will receive an email that contains a confirm link.
In order to activate your subscription, check your email (including your spam) and click on the link inside. You will not receive your subscription until you click that link to activate it.
I am so happy you've joined me and soon you will be receiving my newsletter with updates about my latest paintings and tutorials.