Shelia is an artist whose work is diverse in subject matter, style, technique and medium.
Shelia Walker was born in 1955 in the small beach community of Panama City Beach, Florida.
As a young child, her mother, an artist herself, encouraged her artistic growth by ordering her art kits to work from.
By her early teens, Shelia was attending private art lessons and it was during this period that she developed her distinct realistic style.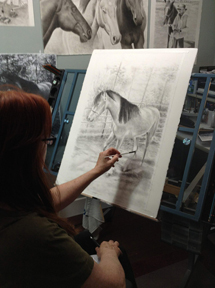 Her entrepreneurial ability began in high school, creating and selling jewelry, clothing and handbags with signature hand-embroidered designs.
She studied commercial art and drafting at Haney Technical Institute as well as drawing and pottery classes at Gulf Coast Community College.
While attending college, she entered the professional field as a graphic designer and commercial artist.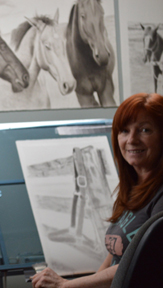 In addition to owning a successful screen printing business for over 28 years, Shelia has also created her own clothing line which incorporated her screen printed designs.
Despite her success in this domain, her passion has always been creating fine art and the majority of her work is now focused on book illustrations and oil painting.

The precision exhibited in her work is the result of diligent attention to detail and countless hours of careful rendering, primarily in oils but in other mediums such as acrylics, pastel and pencil.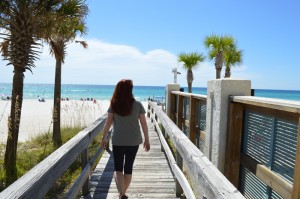 She has produced a variety of works including, figure drawing, landscapes and illustrations for print.
You can see some of her latest work in her gallery.
Be sure to join her mailing list so you can stay up-to-date with her new paintings and latest blog post.